Two teams in form meet at the Feroz Shah Kotla on Today, with the Delhi Daredevils looking to trump the Kolkata Knight Riders in IPL 2017 Match 18. Both these teams are in terrific form, having won their last two matches each, and expect a really intense encounter on Monday. The strength of both DD and KKR is their bowling, so the team that finds a way to nullify that threat will end up on the winning side.
Here is a prediction of the Delhi Daredevils vs Kolkata Knight Riders IPL 2017 match.
If Delhi Daredevils bat first:
Both their wins so far have come from defending totals, so batting first is something DD are comfortable with.
That comfort is visible as Sam Billings and Sanju Samson get the Delhi Daredevils off to a really nice start, making 51 in the first six overs.
KKR come into the game with their spinners again on this slow Kotla track, with Billings falling to Kuldeep Yadav. Narine almost picks up Karun Nair as well in the next over, but having been given a life, the right-hander, yet to make a proper score in IPL 2017, takes full advantage.
This is Karun's day, with the Delhi Daredevils batsman notching a really nice half-century.
Samson falls for 32 and Iyer goes early, with Rishabh Pant and Karun putting on a decent partnership. When the latter falls, DD are in a really good position to kick-on in the final overs, and they do just that through Pant, Corey Anderson and Chris Morris.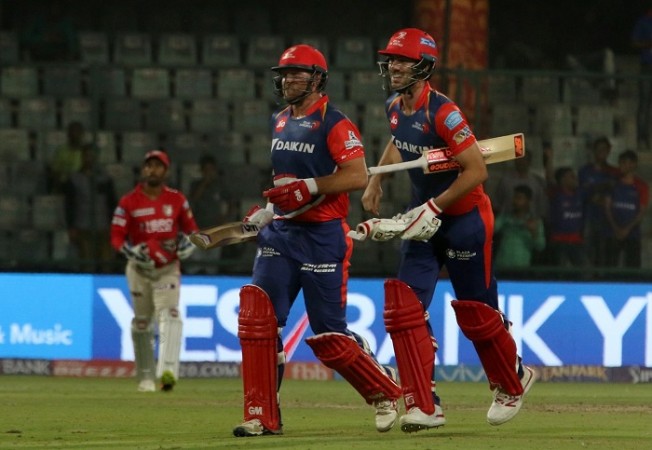 KKR have a score of 172 to chase, which isn't easy on this slow track. DD have the bowlers to stop the Kolkata Knight Riders, with Chris Morris and Zaheer Khan, in particular, having really good records against Gautam Gambhir and Robin Uthappa.
These two experienced KKR batsmen come together after Shahbaz Nadeem dismisses Sunil Narine in the second over of the innings, and while they look pretty good for a couple of overs, Zaheer strikes by sending Uthappa back, before Gambhir is picked up by Pat Cummins.
Manish Pandey and Shakib Al Hasan are tasked with the repair work, which they do reasonably well, by putting on 54 runs in seven and a bit overs. The required run rate, though, is climbing and Shakib falls while attempting to hit a six off Amit Mishra, with the googly doing the trick.
Yusuf Pathan, Suryakumar Yadav and Chris Woakes give it a good old go, but KKR fall short of the target.
If KKR bat first:
This is an unlikely scenario, considering DD are likely to bat first if they win the toss and KKR, unless Gambhir feels the need to do what they did against SRH again, are expected to field if the toss goes their way.
Nevertheless, let's have a prediction.
Gambhir and Narine put on 35 runs for the first wicket in the first three overs, before the momentum is taken away in one over, as Pat Cummins picks up both the openers.
Uthappa, however, looks in good touch again, creaming a couple of boundaries through the offside, while Manish Pandey settles down at the other end.
The two put on a half-century partnership to set the platform for the rest to come and smash some sixes. Those sixes don't come, though, as the DD bowlers pull things back brilliantly, with KKR finishing with 154 on the board.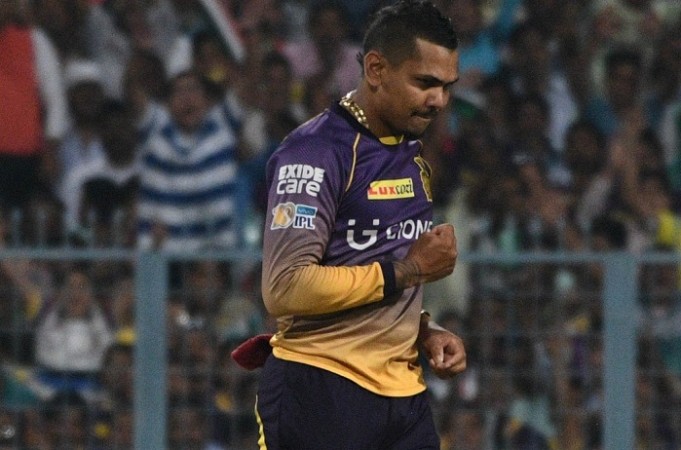 DD's chase begins in disastrous fashion as Samson is out in the first over, bowled by Umesh Yadav, but those early nerves settle when Billings and Karun put on a solid partnership.
The Powerplay isn't too productive for DD, but they get to 44 without losing a further wicket.
As long as they keep their wickets intact, with the power in the middle order, they should be fine, with Billings and Karun putting on a nice partnership. Billings is a little lucky at times as he chances his arm against the KKR bowlers, with DD moving along nicely towards the target.
A hiccup comes in the 9th over, when Narine picks up two wickets – that of Billings and Shreyas Iyer – but Karun continues on without any problems, with Rishabh Pant counter-attacking to great effect.
That Pant counter-attack deflates KKR, and the Delhi Daredevils are able to get home without too many worries.